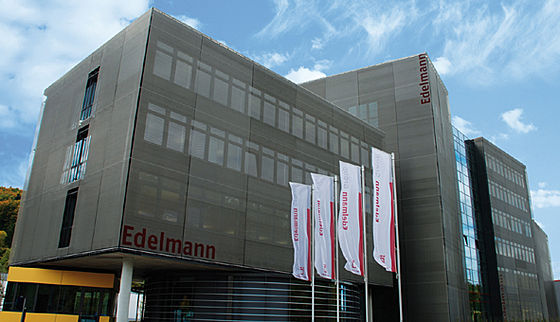 Enrooted Locally, Linked Globally
The Edelmann headquarters, established in 1913 in the founding city of Heidenheim, are home to the global Edelmann functions.
All national and international activities of the Edelmann Group are directed and coordinated by the parent company from the central administration offices located on Steinheimer Strasse 45, in 89519 Heidenheim a.d. Brenz.
The Edelmann Service Center (ESC) in Heidenheim is responsible for the Group's corporate strategy, sales and various centralized services, as well as R&D and the assessment and implementation of new technologies. With access to resources from all 16 locations, the ESC can optimize the supply chain for all customers. Various services offered by the corporate head offices can be retrieved from all Edelmann locations.
Contact
Edelmann
Group
Headquarters
Edelmann GmbH
Steinheimer Straße 45
89518 Heidenheim
Phone: +49 7321 340-0